Wood Floor Refinishing Chicago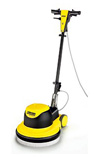 UCM Services Chicago offers professional wood floor refinishing services. We will clean your wood floors, including:
Sanding
Sealing
Refinishing
Waxing & Polishing
After we at Wood Floor Refinishing Chicago done our work, we'll give you tips on how to clean and maintain your wood floors in a top shape. We also specialize in water damaged wood floor installation and cleaning:
Don't just sweep your wood floor damage problem under the rug and think that all is well. Ignoring the wood floor damage can be expensive. It can reduce your home value and increase your insurance premiums. Hire us to restore your wood floor to its original look.
We are open 24x7, Call now 773-649-9591.
Wood Floor Refinishing Chicago Professional Services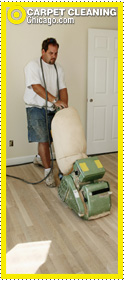 Don't just choose any wood floor refinishing company in Chicago. You want to ensure the company is certified. Wood Floor Refinishing Chicago doesn't just have highly-experienced professionals, but they are certified by the Institute, Cleaning, and Restoration. In addition, we offer a one-year guarantee in the event you experience problems, resulting from our work.
We use state-of-the art equipment when it comes to cleaning wood floors, and removing water. Before we start any work, we rely on equipment that can detect moisture. This is essential for our technicians because they can pinpoint the area and start removing the water. Another system our technicians use is dehumidifiers. Our dehumidifier can suck up over 200 pints of water. You won't have to worry about our dehumidifier scarring your walls or doorway. That's because it has a polyethylene exterior that prevents this from happening.
Water-Based Solutions

UCM Services Chicago wood floor refinishing products are excellent for cleaning wood floors and hard wood surface. They will thoroughly clean these floors, and not leave any residue. Sure, you can purchase a wood floor cleaner product from your local do-it-yourself store, but is it oil-based or water-based? We use water-based solutions that get rid of soils, but won't produce scuffs.